What's The Right Checking Account for Your Business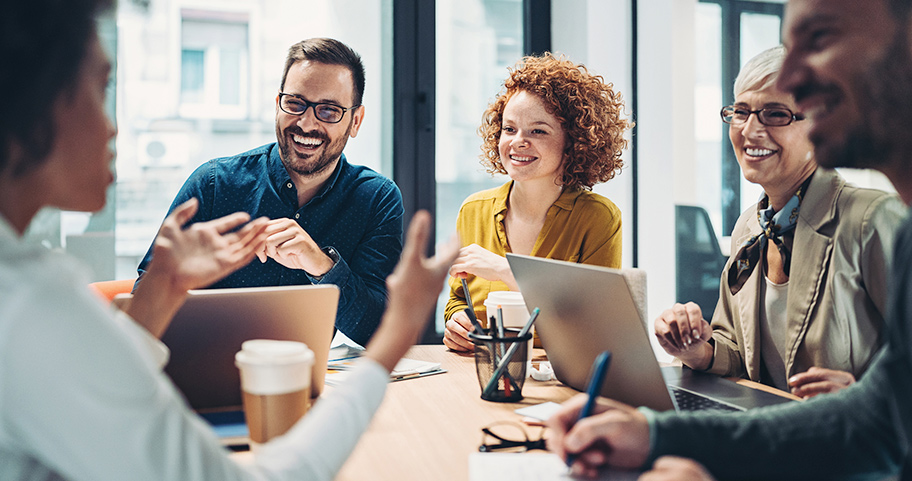 Business Checking Accounts: An Explanation of Your Options
A variety of business checking accounts are available to organizations of every size, but which is best for yours? There's no one-type-fits-all, so let's examine some of the products and services offered by
F&M Bank in North Carolina
to help you determine the account that suits your needs.
Why Choosing The Right Checking Account Type for Business Matters
Choosing a checking account that matches your business' needs is critical. A first step—and one of the most important factors to consider—is where you are in your
business's life cycle
.
Are you at the startup or launch phase and looking to open a new business checking account?
Are you at the growth or maturity phase and looking for an alternative to your current business checking account?
Identifying the stage you're in, and then reviewing the checking account options listed below, will allow you to make a decision in line with your current business growth goals.
A new business checking account is right for your organization when you:
Avoid unwanted charges and fees

Are prepared with the required opening balance amount

Understand whether you will be able to maintain the average monthly account balance

It can get confusing when there are so many great options available, so we've created a clear explanation of each option as we explore the business checking accounts F&M Bank has to offer.
EZ Business Checking
The EZ Business checking account, with its $0 monthly maintenance fee and no minimum required monthly balance, is perfect if you run a small business such as a sole proprietorship or non-profit organization. The ideal EZ Business Checking customer does not make lots of transactions in an average month, as this account allows 100 monthly items without drawing any additional charges. Each item—like ACH debit or credit card transactions, deposited checks and other materials, or teller withdrawal—above the monthly limit incurs a nominal charge of $0.30 per transaction.
EZ Business Checking comes with a low minimum opening balance of $100. As part of its convenient account management features, you have access to your secure online banking portal 24 hours a day, as well as account features like mobile deposits, mobile banking and many others to make running your business a whole lot easier.

Perfect For Businesses & Non-Profit Organizations With Low Volume Of Transactions.
Business Checking
You may opt for a "standard" Business Checking account if your organization will need to make more monthly transactions than the amount allowed for EZ Business Checking without incurring additional charges. It is ideal for small businesses with moderate to high monthly transaction volume. You are allowed 250 items per month at no additional cost. As is the case with other F&M Bank checking accounts, anything above this transaction limit incurs a charge of $0.30 per item.
There is a monthly maintenance fee of $12 associated with Business Checking accounts. You can avoid the monthly fee if you maintain an average monthly balance of $1,000.

Perfect For Businesses With Moderate To High Volume Of Transactions.
Non-Profit Checking
F&M Bank designed the Non-Profit checking account specifically for non-profit organizations that expect to have moderate to high volume of transactions per month. The account supports 250 free items per month no matter what monthly balance you maintain. However, you do need to maintain an average monthly balance of $1,000 to avoid being charged the $8 monthly service fee for this account type.
Non-Profits can open this account with a minimum balance of $100. Mobile Deposit is available upon approval, while Online Banking, email and text alerts, Multiple Overdraft Solutions and many other features are available for this account type.

Perfect For Non-Profits With Moderate To High Volume Of Transactions.
Business Advantage
The Business Advantage checking account is designed by F&M Bank for businesses and non-profits that want more transactions and features. It allows 750 monthly items at no charge; you receive 1,000 free items per month if you have at least a $50,000 average monthly balance.
The monthly maintenance charge for this account type is $35. However, the fee will be waived if you maintain an average monthly balance of $25,000. Business Advantage offers discounted checks, and you need just $100 to open the account.

Perfect For Businesses & Non-Profits With High Volume Of Transactions.
Commercial Checking
Large businesses and non-profit organizations may find a Commercial Checking account to be preferable. Commercial Checking offers users the opportunity to cover relevant fees through compensating balances. Earnings Credit Allowances enable customers who sign up for Commercial Checking accounts to lower or eliminate the effect of service charges on balances. For your convenience, the minimum opening balance is just $100 with a $15 monthly maintenance fee.
Perfect For Businesses & Non-Profits With High Volume Of Transactions.
Getting Started With The Best Bank In NC
Did you know that we were actually VOTED the "Best Bank" in Cabarrus and Rowan counties by our customers? Why? Because, our business customers enjoy access to additional services such as savings accounts, money market accounts, payroll services, lending solutions and more.
All five types of business checking accounts offered by F&M Bank come with multiple services and features, including online and mobile banking, debit card, multiple overdraft solutions and cash management services. Each feature is designed to help business customers easily manage their accounts.
*Earnings Credit Allowance = (Average Collected Balance less 10% Reserve) x Earnings Rate
*An item is defined as checks paid, deposits, deposited items, ACH debits, ACH credits and teller withdrawals. There is a $0.30 charge for each item over the monthly limit.
**Subject to credit approval