Banking by Phone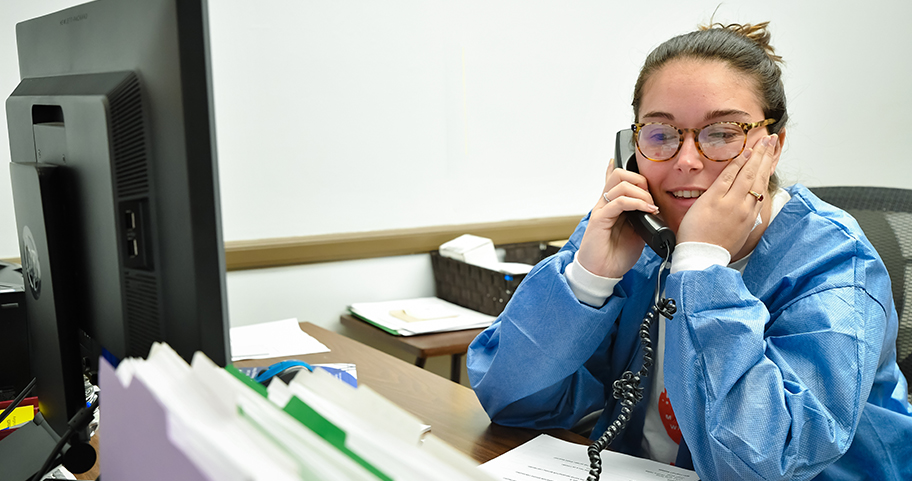 F&M Bank's Telebanking system delivers the freedom to tackle your finances 24 hours a day—without a computer or Internet connection. You can access some of our most popular services and complete numerous transactions using only a touch-tone phone.

Benefits of Telebanking 
Convenient Self Service 
Report a lost or stolen card 

Transfer funds between your accounts 
Hear your account history 
Account Management 
Make balance inquiries on your accounts 

Make loan payments 

Stop a payment 


How to Use Telebanking
Have your account number and Telebanking PIN (personal identification number) handy. Then simply dial one of the numbers below and follow the prompts.

English: 704-637-9922 
Spanish: 704-633-3749 
Merchants: 704-633-1648 
Quick Tips
Press 3 and the * key to return to the main menu. 

Press the * key to return to the previous menu. 

Press the # key to repeat an option. 

Press 9 and the * key to enter a different account number.
Press 8* for voice recognition (English only)


Options Menu
ACCOUNT BALANCE
ENTER ACCOUNT NUMBER AND PIN (If you have not established a pin press the (*) star key after keying your account to create a pin). 

ACCOUNT HISTORY
Select Account 
Press 1 – to search last five withdrawals
Press 2 – to search last five deposits
Press 3 – to search all transactions
Press 4 – to search by check number
Press 5 – to search by amount
FUNDS TRANSFER AND PAYMENTS 
Press 1 – to transfer funds immediately
Press 2 – to make immediate cross account transfer
Press 3 – to schedule funds transfer
Press 4 – to schedule a cross account transfer
Press 5 – to make a payment
Press 6 – to hear existing scheduled transfers
Press 7 – to delete scheduled transfer
FUTURE DATED TRANSACTIONS
Press 1 – to hear ACH transactions
Press 2 – to hear existing scheduled transfers 
STOP PAYMENT
Press 1 – to stop payment on specific check
Press 2 – to stop payment on a check range
Press 3 – to make a stop payment inquiry
CARD SERVICES
Press 1 – to activate a card
Press 2 – to deactivate a card or report a card lost or stolen (please contact your office to order a new card)
CHANGE PIN
MERCHANT CHECK VERIFICATION