Mortgages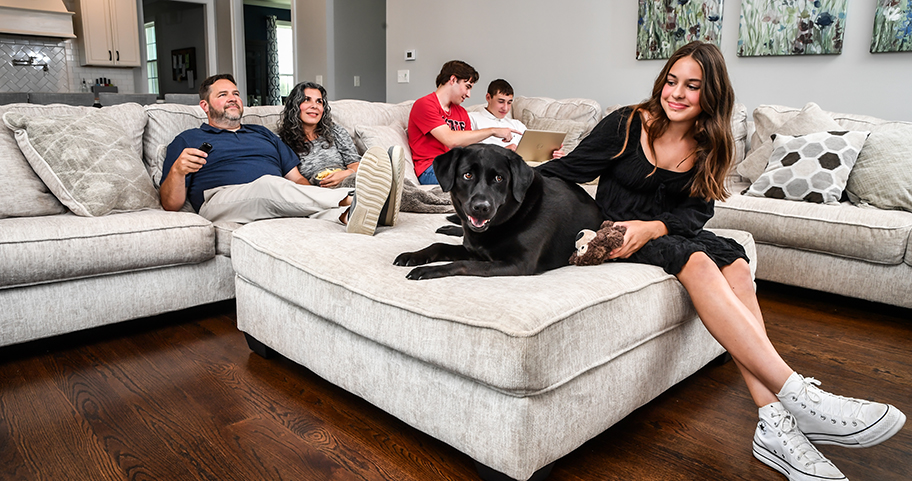 For most people, a home is by far their biggest investment. Because so much of your hard-earned money is tied up in a mortgage, it's crucial to work with a financial institution that will be a true partner. F&M Bank has taken the often-intimidating mortgage process and made it convenient and easy to understand. Our experienced mortgage team provides step-by-step guidance, starting with selecting the right loan and ending with your last payment. All loan decisions are made locally, allowing our team the ability to customize loans based on your individual needs and find a loan solution that is fair and best for you.
Fixed-Rate Mortgages
A fixed-rate mortgage locks in your interest rate for the life of the loan. Your base monthly mortgage payment (principal and interest) will always stay the same if you have a fixed rate mortgage (although your taxes and insurance may change).
Adjustable-Rate Mortgages
With an adjustable-rate mortgage, you have a fixed rate for an initial time period (usually the first 5, 7 or 10 years). After that, your interest rate will reset based on the applicable index and margin. Most ARMs have caps that limit how high the interest rate can increase at each change date and over the life of the loan. Make sure you will be able to afford your payment if your interest rate reaches those caps.
Home Equity Loans
When life throws opportunities or challenges your way, a Home Equity Loan with F&M Bank can provide the funds for them. Based on the equity in your home and your credit, qualified homeowners receive a lump sum of money and then make fixed monthly repayments.
Some common uses for Home Equity Loans: 
Home improvements

High-interest debt reduction

Education expenses

Big-ticket purchases (i.e. automobiles, vacations)

Financing an adoption

Paying for a wedding
Construction Loans
Building a new home is exciting, but it can be complicated. F&M Bank simplifies the process for both short-term construction loans and permanent loans, saving you time and money. 
Jumbo Mortgage Loans
These loans are a good option for clients who need to borrow a sizeable amount of money.
Refinance
Refinancing your mortgage can save a lot of money over the life of the loan. F&M Bank assists in outlining your options so you're able to make smart refinancing decisions.
Community Partners Product
Our Community Partners Product is a unique financial opportunity for current or retired law enforcement officers, educators, health care workers, firefighters, and other first responders who are purchasing a home. Please
contact our F&M Bank mortgage team
to find out if you qualify.
Mortgage Calculators
F&M Bank's financial calculators can help you answer a wide range of questions about your mortgage. From fundamental questions like "should I rent or should I buy?" to more complex issues such payoffs, qualifiers and refinancing, F&M's calculators are a valuable resource for understanding and maximizing your personal finances.
All loans subject to credit approval.