Protect Your Business from Check Fraud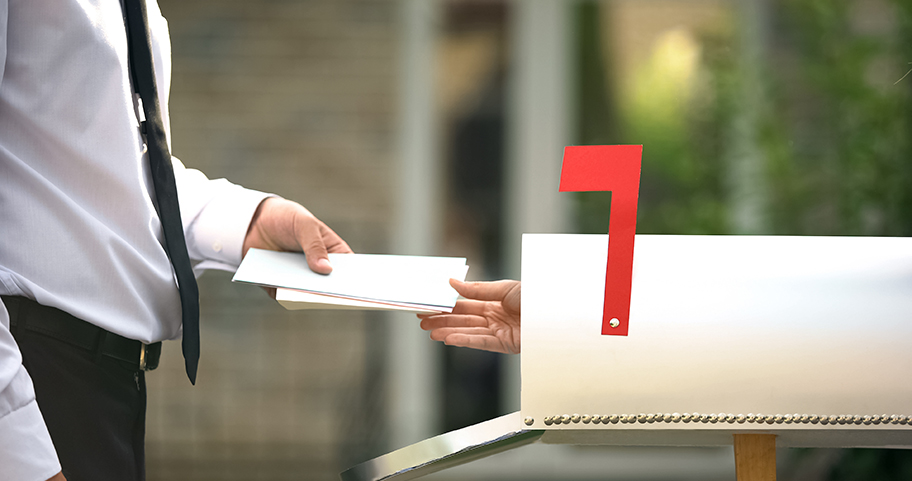 To protect your business against identity theft, check your mail.
The U.S. Postal Inspection Service (USPIS) has reported a significant increase in mail theft across the country. Not only are individual thieves stealing cash and packages from mailboxes and front porches, organized criminal groups are operating mass mail fraud schemes.
Our top priority at F&M Bank is your financial security. To protect yourself and your business against mail theft and identity fraud, take note of our best practices and services that enhance your security.
Mail Protection Tips with Our Stamp of Approval:
Do not mail cash.
Do not mail personal identifiable information (bank account numbers, credit card numbers, dates of birth or social security numbers).
Be cautious about using your mailbox flag. It could alert thieves that you have something important in your mailbox to target. Instead, take your outgoing mail to a Post Office or postal box, or hand the items to your mail carrier.
Use our Online Banking & App,

 

eStatements

 

and

 

Mobile Deposit

 

to help protect your bank account information.
Pick up mail promptly. Do not leave the mail in the box overnight. If you cannot retrieve it, ask a family member or trusted neighbor to get it for you.
Consider a Post Office box for all your incoming mail.
If you change your address, notify the postal service to forward your mail to the new address, and change your address for anyone you do business with.
Sign up for USPS Informed Delivery.

 

When you sign up for Informed Delivery, you will get a digital preview of your mail each day before it's delivered to your Post Office or mailbox. This is a great way to know exactly what to expect (and what's missing when the carrier drops off your mail).
Invest in a security camera to monitor your mailbox. In the event that the mail or packages are stolen, you will be able to tell who the suspect was and provide that information to law enforcement.
If your mail is stolen, notify law enforcement right away by calling 9-1-1. Call the Postal Inspectors to file a formal complaint. USPS Hotline: 1-800-275-8777. If you may be a victim of mail theft-related check fraud, contact the USPIS at 1-877-876-2455 or

 

https://www.uspis.gov/report.
Notify your local F&M Bank office

 

right away if you suspect a check has been stolen so proper measures can be taken to ensure your account is safe.
F&M Bank's Fraud Protection Business Services:
Positive Pay:

 

This elective service in our Online Banking Portal will verify the information on your written checks, including the check number, check amount, payee name and date. If the provided information isn't verified through our systems, we will prompt you to view the item to pay or return.
ACH (Automated Clearing House) Services:

 

Eliminate writing and mailing checks altogether! This elective service allows you to directly send funds to your vendors through our Online Banking Portal by collecting your vendors' banking information. ACH also offers you more control as to when funds are debited from your account.
F&M Bank is in the business of helping local businesses succeed. You can continue to count on our strength and security for your financial peace of mind. If you have any questions or concerns, or would like to learn more about the services F&M Bank offers to help protect your business, please email Business.Services@fmbnc.com.