Understanding Home Equity Loans and Rates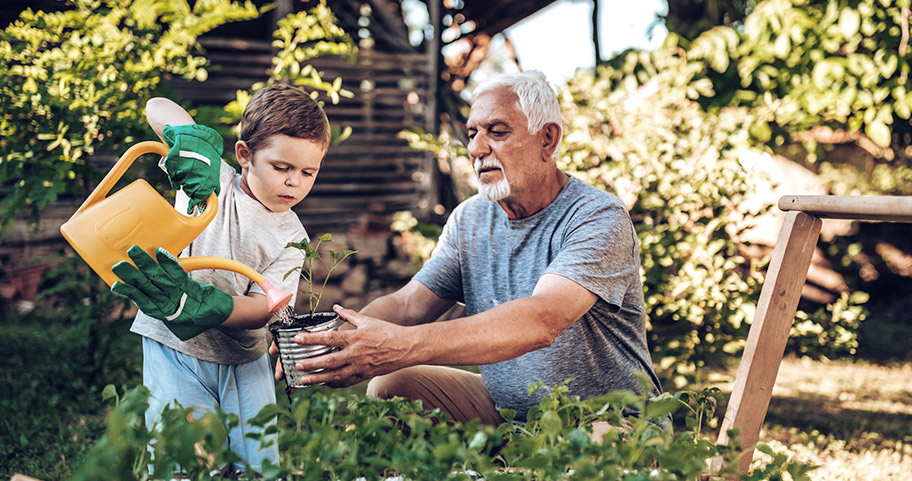 Home Equity Products That Matter
Are you a homeowner in need of money for a project? A home equity loan might be the best financial solution for you. Browse the guide below to discover what you need to know about home equity loans and current rates, including how much you may be able to borrow.
What is a Home Equity Loan?
As a homeowner, you have access to a great financial resource that can be used for emergencies, debt resolution or even fund an event: the equity you already have in your home.
This loan, also known as a "
second mortgage
", is a type of financing option that allows you to borrow up to the dollar difference between your home's current market value and the balance due on your mortgage. The total amount you are allowed to borrow will take into account first mortgages and any other debt already secured by your home.
How Much Money Should I Borrow?
A home equity loan is an excellent option when you are in need of a lump sum of cash to finance an expense. It is different from a home-equity line of credit (HELOC), which allows you to access a loan in a bit-by-bit approach.
In determining how much money you should borrow, consider how the money will be used and what monthly payment you can afford to make consistently. Home equity loans are ideal for a large amount of money that can be repaid monthly within a relatively short timeline. Examples include college tuition, wedding expenses, a big-ticket purchase such as a car or home improvement.
Loan To Value Ratio
In order to evaluate how much you may be able to borrow, you should first understand the "loan to value ratio". Lenders typically only provide loan amounts that translate to the difference between a percentage of current value and mortgage balance in loans, so the percentage of your home's available value is known as its loan-to-value (LTV) ratio.
As an illustration, let's assume that a lender is willing to offer 75% of your home value, which is currently $200,000, and the mortgage owed is $100,000. The maximum home equity loan would be $50,000 (i.e. $150,000 - $100,000). You can determine the correct amount to borrow after learning the maximum a lender like F&M Bank NC can offer, along with calculating total expenses for your project.
A home appraisal may be required by a lender to determine the value of your home.
Do I Have to Get the Loan from My Original Mortgage Lender?
You may choose to get a
home equity loan in North Carolina
from your original mortgage lender. However, it is not required that you use them for this service. Depending on your relationship with the financial institution, however, repeat patronage might allow you to get a better deal.
As a consumer, you are free to shop around for the best terms. If you are not pleased with your original mortgage lender's offer, consider other options, too. Remember that a bank's LTV ratio and interest rates should be among the key factors in making your decision.
Your Credit Score
When examining your home equity loan application, your potential lender will review your credit payment history and score. Borrowers with a credit score of at least 620 or higher and a good debt-to-income (DTI) ratio are much more likely to be approved.
Are There Limitations as to How Money Can Be Spent?
There are normally few restrictions on how you use the funds given to you. However, it is best, financially, to get a home loan for your most crucial expenses only.
What is the Current Rate and Where Can I Track Rate Increases or Decreases?
Home equity loans typically have a fixed interest rate and require that you repay a fixed amount every month for an agreed duration. However, there are also loans with variable rates determined by market conditions.
In setting the interest rates, a lender considers different factors, including home value, mortgage balance and credit history.
Currently, interest rates on 15-year home equity loans in North Carolina range from 4.25% to 8.11%, with the average rate being 5.97%. Average interest rates on 10-year and 5-year home equity loans in the state are 5.72% and 5.57% respectively.
You can keep track of rate increases and decreases using
Bankrate.com
.
It is best to inquire about rates from your preferred lender, as loan providers may use different factors to determine rates and/or offer rate discounts.
See what our customers say about working with F&M Bank. Testimonials
Work With The Best Bank In NC
Did you know that we were actually VOTED the "Best Bank" in Cabarrus and Rowan counties by our customers? We want to help you understand all the options available to you.
*Subject to credit approval