Understanding Commercial Loans And How They Work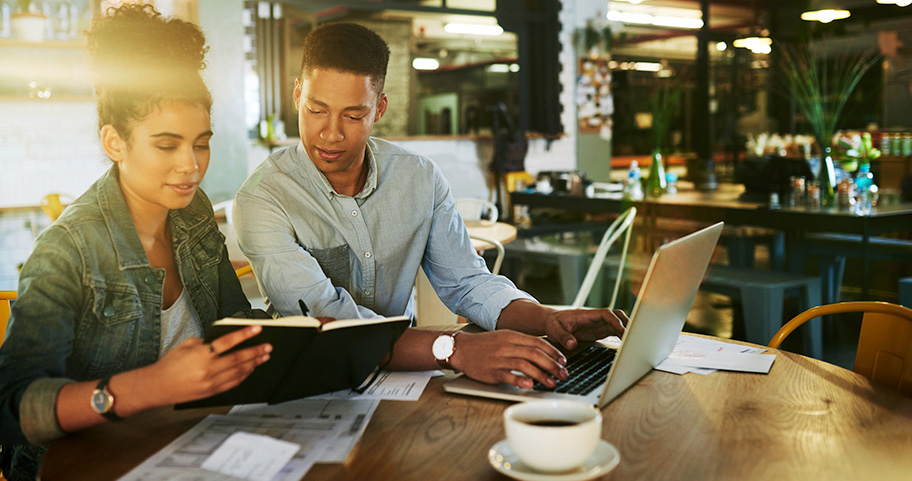 Commercial Loans For Business Growth
Commercial loans are among the best financing options available for business owners to stimulate business growth. These types of bank loans are often used by organizations that may not have access to the necessary capital to start or maintain a business.
North Carolina boasts one of the fastest-growing economies in the United States. Entrepreneurs can benefit immensely from commercial loans to maximize funding opportunities and business growth potential. Here, we discuss key information about different loans available for startups and growing businesses in North Carolina.
Commercial Loans for Large & Small Businesses
A commercial loan is a funding arrangement between a business and a lender; in most cases, that lender is a bank. Also known as a "business loan", this funding source can be used to grow a business, meet payroll or other expenses and to manage other business-related financial obligations.
There are different types of business loans, with the major ones being as follows:
Term loans
Also known as installment, medium or long-term loans, these are the loans most people think of when they hear "commercial loans".
Term loans offered by F&M Bank NC
typically provide a lump sum that your business can use in a pre-determined way. The business is then responsible for repaying the amount borrowed, along with any interest accrued, over a one- to 10-year term.
Short-term loans
Short-term loans often have to be repaid in less than a year. The loan repayment term may be up to 18 months in some cases. Short-term loans differ from regular term loans, mentioned above, because of their shorter repayment schedule and, often, their lower loan amount sizes.
SBA loans
SBA stands for
Small Business Association
. This federal agency doesn't actually lend money. Instead, it guarantees lenders that they will receive a significant part of the loan back if borrowers default. The loan term can last up to 25 years.
Equipment loans
As the name suggests, these are loans that business owners can use to finance the acquisition of business equipment. Lenders provide a percentage of the total capital required, with the equipment used as collateral.
Commercial real estate loans
This type of loan allows businesses to obtain, build, buy or expand a
commercial real estate
property. Business owners apply for commercial real estate loans in order to acquire land or develop properties for the business, such as an office space or warehouse. The loans are often huge sums, and terms may last up to 25 years.
Business lines of credit
This
funding source
is more suitable if you don't know the total amount of money you are going to need for expenses. A bank will approve a credit limit—say, $50,000—and you take from that amount as needs arise. You pay interest only on the portion that you have withdrawn.
Merchant cash advances (MCAs)
These are lump-sum loans for running your business smoothly. When you take out an MCA loan, the lender receives a portion of your daily credit card sales until the total is recovered.
How to Determine If You Are Eligible
Eligibility may vary between lenders. However, there are some common qualifying factors a lender considers before approving an organization for any of the above-mentioned loan types.
Credit Rating
Check your credit score and compare it to the minimum that a lender requires. Most often, you will need at least a 670 for a traditional loan.
Years Of Experience
If you have been in business for several years, you have proven your business has the potential to endure for the foreseeable future—time enough for the lender to recoup funds you've borrowed. In other words, longevity makes it easier to qualify for a loan than if you have a new business.
Industry
Lenders have differing risk views on various industries. You will find it easier to get approved for a commercial loan if you are in a
low-risk industry
.
Collateral
Do you have anything of value that can be used to secure the loan you are applying for in case you default? If you do, this improves your ability to secure a loan for your business. Demonstrating good cash flow within your business can help your application as well.
Fees Associated With Application and Approval
It is typical for business owners to focus on the interest rate associated with a loan. However, other fees add to the overall cost of the loan.
Some lenders charge an application fee, which they use to cover the cost of evaluating your loan documents. Some lenders may collect this fee when you initially submit the application. An origination fee may also be deducted from your approved loan before you get to receive the funds.
Other fees that may be associated with business loans include:
Servicing and maintenance fee

Check processing fee

Late payment fee

How Do I Track Commercial Loan Rates?
Search for the specific type of commercial loans—"commercial real estate rates," for example—to get the most accurate information.
How Much Can I Borrow?
The amount of money you will be able to borrow depends on your lender and, of course, how risky they think it is to lend money to your organization. The type of commercial loan you are interested in will also determine the amount you're allowed to borrow.
How much exactly are you able to borrow? This amount typically ranges from $2,500 for short-term loans to $20 million or more for commercial real estate loans. The only way to know whether you will be approved for a certain dollar amount is to speak with your lender about the exact funding you need.
Loans offered by F&M Bank NC
Learn more about business funding opportunities offered by F&M Bank NC:
See what our customers say about working with F&M Bank.
Testimonials
Work With The Best Bank In NC To Acquire Funding
Did you know that we were actually VOTED the "Best Bank" in Cabarrus and Rowan counties by our customers? We want to help you figure out what options are best for your business! With the tips above, you may find it easier to get approved for your business loan. Your next step is to contact us to discuss your options for small business loans or other funding opportunities*.
*Subject to credit approval
For additional information or to apply for a loan today,
contact
an F&M Commercial Banker.