Startup Business Loans: The Hunt For Capital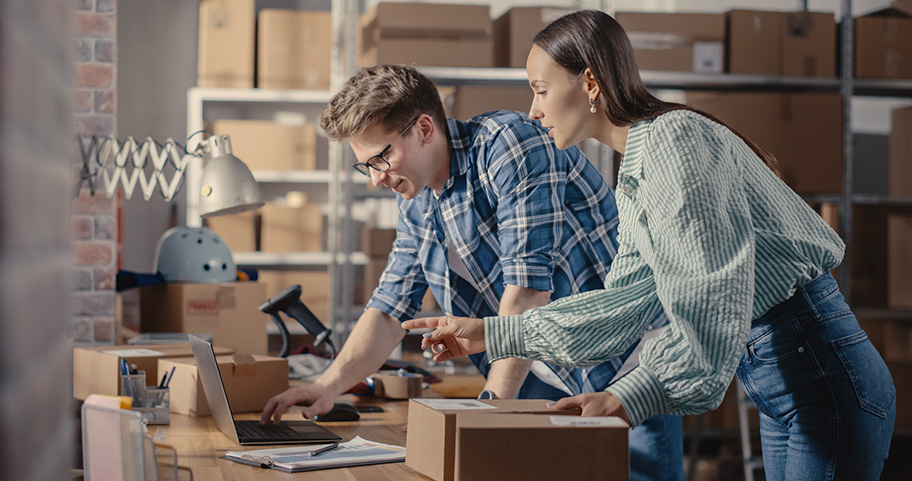 When it comes to sourcing funds for your startup business in North Carolina, business loans are among the most popular options. This article describes the common types available, their benefits and reasons you may or may not be approved for these loans.
Sourcing Funds For Your Startup
One of the major obstacles for entrepreneurs who want to start a business is raising the money necessary to bring their business to life. Capital is like oxygen to a business; without it, it will be difficult for your business to exist at all.
For many entrepreneurs, this lack of access is the main reason they never reach their goal of owning a business. Even for those who manage to gain access to some funding, the risk of failing within the first five years is still a reality if the company is unable to borrow more money when the need arises.
Types of Startup Business Loans
Numerous options are available to new and established businesses when it comes to sourcing funds. Here, we highlight a few of your business loan options.
Working capital loan
These loans support the normal day-to-day operations of a business. It's not enough to have the capital to set up your business; you also need to have money to keep it going even if sales aren't as expected. Working capital loans help manage your expenses. Working capital loans boost your cash flow and can be used to take care of the rent or mortgage, salaries and inventory among other things.
Term loan
This may be a perfect funding option for your startup if you need a significant amount of money to launch. For example, a term loan is helpful when you are in need of funding to buy equipment, cover the cost to acquire new property or renovate an existing space that can be used as your business location.
Term loans work in the following way: a bank lends you a specific sum, and you repay that amount (with interest) on a monthly schedule for an agreed number of months or years. These loan types, unlike short-term loans, are ideal for a new business because they give you more time to repay them, which can result in lower monthly payments.
Secured loan
You will usually need collateral, such as a car, home or another business, to access this type of loan. Whatever collateral you provide is used to "secure" the loan and will be retained by the lender if you fail to pay back the borrowed amount with interest.
Unsecured loan
This is the opposite of a secured loan in that no collateral is needed to access funding. In the case of secured vs. unsecured loans, you are less likely to get approved for the latter when applying for new business funding since eligibility for this loan type is more stringent. Also, you typically have to pay a higher interest rate to balance the risk to the lender.
Benefits of a Business Loan from a Bank
While many startup business owners are hesitant to approach a bank when in need of a loan, it's still among the best options to secure funding. Here's why:
Ease of access
It is fast and easy to get access to a large amount of money through business loans from many banks, vs. options like crowdfunding, giving up equity to a Venture Capital (VC) firm or an angel investor. These days, you can apply for loans online and, in many cases, you will not need to provide collateral to secure the loan.
Flexibility
You have a wide range of options when it comes to business loans from a bank. Financial institutions may also facilitate easier access to government loans intended for small businesses.
Multiple repayment options
The flexibility of banks also extends to repayment. For some banks, you have the option to customize a repayment agreement that will not hurt the growth of your business while you repay the loan.
Cash flow and growth
You enjoy considerable control over cash flow and business growth with a business loan from a bank. No other party influences how you spend the money or share your profits. Also, interest rates are often reasonable to enhance cash flow and growth.
Why You May Not Be Approved
Incomplete documentation
A bank may not grant you a business loan if you fail to complete your application correctly or if you do not provide all the necessary documents. Many business owners can blame documentation alone for not securing a loan. It is crucial to identify all key documents you are going to need for a loan well before applying.
Bad credit
A low credit score is arguably the most common reason people are not approved for a business loan. Banks use this as a measure of how effective you are at managing your personal finances, which may indicate your ability to manage business finances.
No collateral
If you don't have anything to use as collateral and are applying for a secured loan, you may not be approved. This is especially true if you require a huge sum while also having a low credit score.
Poor cashflow
Failure to demonstrate that you have a sufficient cash flow could cause a bank to decline your loan application. This suggests that it will be difficult to cover business expenses and make repayments at the same time.
Work With The Best Bank In NC For Small Business
Growing your business sometimes requires money you don't have. F&M Bank can help*. Did you know that we were actually VOTED the "Best Bank" in Cabarrus and Rowan counties by our customers? Whether you want to purchase equipment or make improvements to support long-term growth, we can match your needs with the right term loan.
*Subject to credit approval