Nichols Company Review of F&M Bank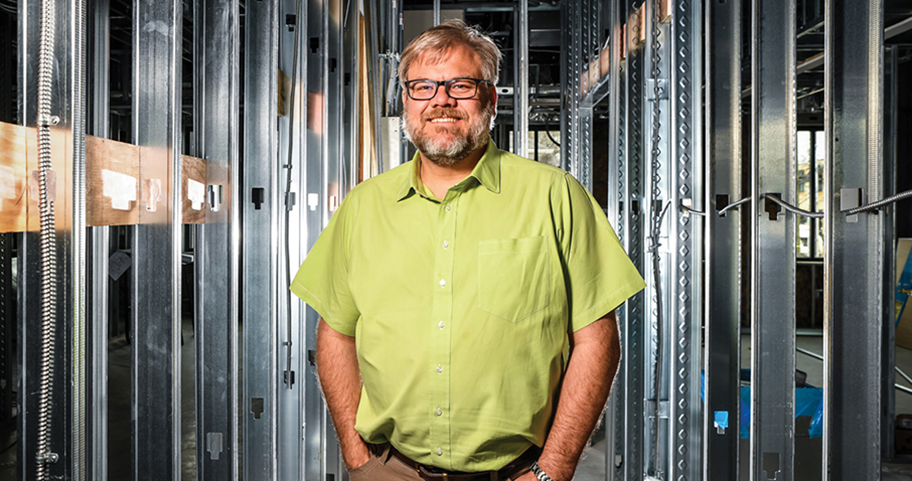 The Nichols Company Brings Neighborhood Dreams to Life
When the economic bubble burst in 2007, plenty of real estate companies went under. If not for a quick course correction and bankers who believed in them, The Nichols Company might have been one of them. Instead, it celebrated 20 years in business in 2019 and is still going strong.
Founder John Nichols has worked on neighborhood revitalization since he started in commercial real estate 25 years ago. When he launched his own company, his first project was reviving the Plaza Midwood area in Charlotte into a community where residents could work, live, and shop—something that appealed to the Brevard native's small-town sensibilities.
He knew, though, that he couldn't build his company on a single neighborhood, so he drew a three-mile radius around the city. Operating within such a small geographic area meant he could be on the spot almost immediately to accommodate potential clients' interests. "When they pulled up to one of our signs and called to learn more about a property, I told them to give me five minutes and I'd be right there," Nichols says.
His system worked—until the bottom fell out of the market. Luckily, The Nichols Company was known as an adaptive reuse company, so bankers started giving them leads on the bank-owned properties piling up all over the Charlotte area. This lemonade-from-lemons approach, plus having a banker named Tim Proper in his corner, helped The Nichols Company thrive during the downturn.
Nichols has been working with Proper, now a Senior Commercial Banking Officer at F&M Bank, for about 18 years. From the start, Nichols says he knew that Proper was going to change the course of his life. Of course, it helped that Proper's first act was to salvage a deal that another lender had reneged on just before the closing date. "After spending a day with me, he shook my hand and said he was going to give me the loan," Nichols recalls of their first meeting. "He gave us a shot when nobody else would."
Since then, The Nichols Company has done most of its loan work through F&M Bank and regularly recommends them to clients. But Proper has become more than a lender; Nichols values both his candor and in-depth knowledge of the firm's financials. "Tim has trained us to see what financial partners would be looking for in a property," Nichols says. "It's been really helpful."
"Being able to work with Proper at F&M Bank is especially enjoyable," Nichols says, "because there's no mega-bank bureaucracy—just an old-fashioned way of doing business where decisions are made by people, rather than computer algorithms." When he calls, everyone at the bank knows who he is. And when Proper "shakes his hand" on a project, Nichols never has to worry that someone 15 floors up will put the kibosh on it.
Though F&M is a hometown bank, its reach extends all over North Carolina. That's good, because Nichols would prefer to partner with Proper and F&M Bank wherever his ventures take him. "When you're dealing with a community bank, it's a people-to-people approach," he says. "With huge corporations, they don't see you. Tim sees us."