7 Finance Tips From Investment Advisors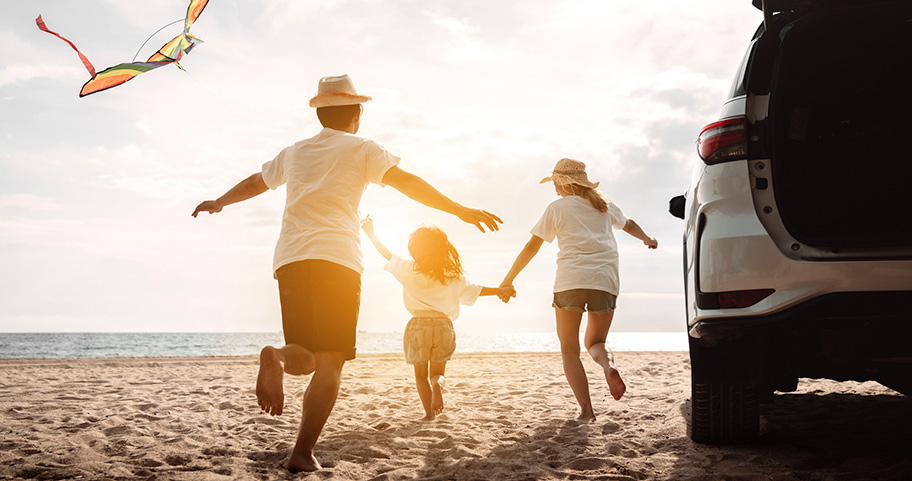 Why Financial Literacy Is So Important Today
Being financially competent is critical these days. In a world filled with endless investment opportunities and experts who claim to know what you should be doing in order to effectively plan for your future, how do you know what is fact or fluff? The key is to educate yourself by talking to your own trusted financial advisor. He or she may not be able to teach you about all things investing, but taking even baby steps into the world of financial literacy allows you to make better-informed decisions about your future. And that can make a world of difference.
Gaining knowledge about how to invest your money, plan for retirement or save for your children's education starts with requesting a conversation with your financial advisor. While it's true that your advisor's main job is to help you plan for your future, the best ones will also ensure that their clients have at least a basic understanding of investing.
Use this article as a starting point for learning more about investing or how to properly manage your personal finances.
Financial Tips From Experienced Financial Advisors
Being better financially prepared for the future and, eventually, building wealth greatly depends on how well you (or a representative) manages and invests the financial resources that are currently available to you. Knowing how to make your money work for you is the best way to protect your financial future.
Financial advisors have a wealth of knowledge and real-world experience in helping clients make the best investment decisions to reach their goals. Here are some finance tips regarding investment.
Start Early
The decision to start accumulating retirement funds or planning for your child's education isn't one that should be put on hold until your 30s or 40s. Ideally, you should start investing as early as you have the means. "Have the means" doesn't translate to "a huge amount of money in the bank". Investing in your future can start with a small amount. Don't fret about how much money you have or how much you can sock away; if you start early enough, a little can go a long way.

If you want to retire around the "normal" 60 to 65 years old, you may find that dedicating even a nominal amount of money early on can contribute significantly to your ability to meet that retirement goal. Why? Money compounds over time, so contributing a small amount now likely will do more good in the long run than if you wait a decade and make slightly bigger contributions.
Determine How Long You Want to Invest
If investing is on your radar, the first step is identifying your goals and then sharing those goals with your advisor. Does your list include a home, your child's education or retirement? Pinpointing your objectives helps your advisor understand what kind of investments to make, how much money you'll need and what kind of risk is tolerable. For example, if you are thinking of investing for up to 20 years, investing more in stocks may offer you the best returns.
Assess Your Risk Tolerance
How much money can you afford to lose in a worst-case scenario? It's a tough but crucial question you need to answer when it comes to investing.
Each investment option carries a different level of risk. If you can't stomach seeing your investments surge and dip significantly from time to time, the stock market may not be the best option for your money. Solo investors could lose money in stocks if you panic-sell at a market low and miss possible upswings in price that might soon follow. Hence, it's important to tailor your investments according to your risk tolerance.
Think Diversification
As the saying goes, it is foolish to keep all of one's eggs in a single basket. As it applies to investing;
Never put all your money in a single investment vehicle or market, as an unfavorable event can mean losing most or all of your money.

Diversification means having different types of assets, both short-term and long-term investments, in your portfolio. It also means investing in both domestic and foreign stocks—and in different industries—rather than focusing only on a single location.

Allocate a percentage of your total money into different assets that you consider promising.
Don't Depend Too Much on Past Performance
When choosing what to invest in, it is critical that you do not rely too much on past performance. Even investment experts tell investors that past performance is no guarantee of similar results in the future. Take into consideration other relevant factors that may affect asset performance.
Review Your Asset Allocation Periodically
From time to time (say, quarterly or annually), you should re-assess asset allocation in your investment portfolio to rebalance where necessary. This may be necessitated by changes in your financial situation or goal(s).
Some assets may also outperform others, thus increasing their allocation. Periodical rebalancing lets you return assets to their allocated percentage.
Seek Help
With so many products to choose from, you may find the process rather technical and confusing. In short, it may be more than you want to take on. If so, consider working with an investment advisor who can help you determine your risk tolerance and assist you in building a portfolio to achieve your goals.
Work With The Best Bank In NC
Did you know that we were actually
VOTED
the "Best Bank" in Cabarrus and Rowan counties by our customers? And that our team was Awarded Best Investment Firm/Financial Advisor in Cabarrus county? We want to help you figure out what options are best for you!
Start planning for your future today by contacting an F&M Investment Services financial advisor .
Securities and advisory services are offered through LPL Financial (LPL), a registered investment advisor and broker-dealer (member FINRA/SIPC). Insurance products are offered through LPL or its licensed affiliates. F&M Bank and F&M Investment Services are not registered as a broker-dealer or investment advisor. Registered representatives of LPL offer products and services using F&M Investment Services, and may also be employees of F&M Bank. These products and services are being offered through LPL or its affiliates, which are separate entities from, and not affiliates of, F&M Bank or F&M Investment Services. Securities and insurance offered through LPL or its affiliates are:
Not Insured by FDIC or Any Other Government Agency

Not Bank Guaranteed

Not Bank Deposits or Obligations

May Lose Value



F&M Bank provides referrals to financial professionals of LPL Financial LLC ("LPL") pursuant to an agreement that allows LPL to pay the Financial Institution for these referrals. This creates an incentive for F&M Bank to make these referrals, resulting in a conflict of interest. F&M Bank is not a current client of LPL for brokerage or advisory services.