5 Questions to Ask An Investment Banking Firm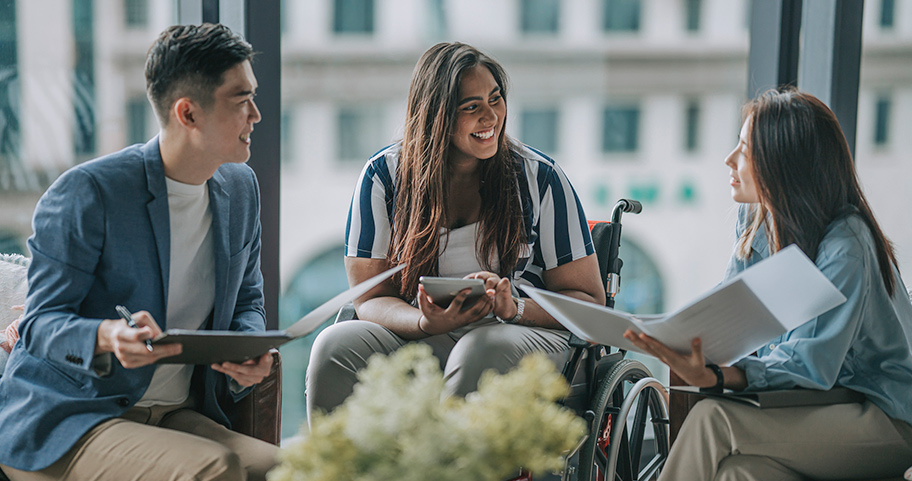 The Best Bank In NC Offers You Some Critical Advice
Why Choosing The Right Investment Advisor Is Essential
Choosing an investment advisor is a decision that requires a certain amount of due diligence. There is no shortage of investment advisors out there, which can actually make it more difficult to find the right one for you. An ideal candidate will help you map out your financial future to ensure that you stay financially stable and—hopefully—surpass your expectations.
A good investment advisor places your interests above everything else. He or she will assist you in achieving both your short-term and long-term financial goals and ask questions to better understand your unique needs. That relationship starts with an initial conversation. To make that interview as valuable as possible, document exactly what you'd like to achieve or at least have a clear idea in your own mind.
With identifiable goals and valuable industry insight from the right investment advisor, the sky is the limit.
What Are My All-in Costs?
Cost is certainly an important factor when it comes to choosing a firm. All-in costs should be part of the initial conversation, as this aspect of the relationship gives you an idea about whether you can afford to retain their services over the long term.
It's not enough just to know what professionals charge for their services; ask about all other fees you may have to pay along the way.
How Do You Get Paid?
Because there are multiple ways for advisors to get paid for their expertise, inquire about the specifics during an initial consultation. Some charge only a fee, typically a percentage of assets under management. Other advisors, such as those who work with larger corporations, earn commissions on investment products sold.
Fees-only advisors don't always charge a percentage of assets under management. In some cases, they charge a flat or hourly fee.
Are You a Fiduciary?
It is equally important to find out whether the investment advisor you are considering is a fiduciary. In other words, find out if they are a registered investment advisor (RIA). These professionals are required to abide by high fiduciary standards aimed at safeguarding the interest of investors.
A non-fiduciary advisor is not bound to these standards but (hopefully) chooses to do so for the client's benefit and for the sake of maintaining a good reputation for the firm. Although these advisors are held to a less-stringent standard, they typically understand the importance of making decisions that benefit the client; after all, happy clients are essential for the firm's long-term success. In their operations, these types of advisors provide clients with what are called "suitable" investment products, which are supposed to be in the best interest of all parties.
How Do You Invest?
Learn more about advisors' investment philosophies so you can compare apples to apples. Ask them about what typically drives their investment decisions to gain insight into what actions they might take later on your behalf.
You should consider working with an advisor that helps you build a diversified portfolio. As the old saying goes: "Don't put all of your eggs in one basket." It's the same concept here. All of your money shouldn't go into a single investment product type or be limited to only a particular location, as that increases risk. Risk management is of the utmost importance to a good advisor. For this reason, it helps to work with an advisor who understands risks and has experience working with clients with diversified portfolios.
What Do You Think Are the Best Options For the Goals I Have Set?
There are so many investment products available, ranging from stocks and bonds to mutual funds to exchange-traded funds (ETFs). After discussing your goals with potential advisors, ask them to suggest which options are the most suitable for achieving your goals.
A good advisor should be able to tell you why they think their recommended options are most suitable. Watch for cues that suggest they don't see you as an individual or if they speak exclusively in jargon designed to intimidate you. Often, experts in their field can explain what decisions they've made and why in a manner that makes it easy for laypeople to understand.
Securities and advisory services are offered through LPL Financial (LPL), a registered investment advisor and broker-dealer (member FINRA/SIPC). Insurance products are offered through LPL or its licensed affiliates. F&M Bank and F&M Investment Services are not registered as a broker-dealer or investment advisor. Registered representatives of LPL offer products and services using F&M Investment Services, and may also be employees of F&M Bank. These products and services are being offered through LPL or its affiliates, which are separate entities from, and not affiliates of, F&M Bank or F&M Investment Services. Securities and insurance offered through LPL or its affiliates are:
Not Insured by FDIC or Any Other Government Agency

Not Bank Guaranteed

Not Bank Deposits or Obligations

May Lose Value



F&M Bank provides referrals to financial professionals of LPL Financial LLC ("LPL") pursuant to an agreement that allows LPL to pay the Financial Institution for these referrals. This creates an incentive for F&M Bank to make these referrals, resulting in a conflict of interest. F&M Bank is not a current client of LPL for brokerage or advisory services.