How to Keep Your Debit and Credit Cards Safe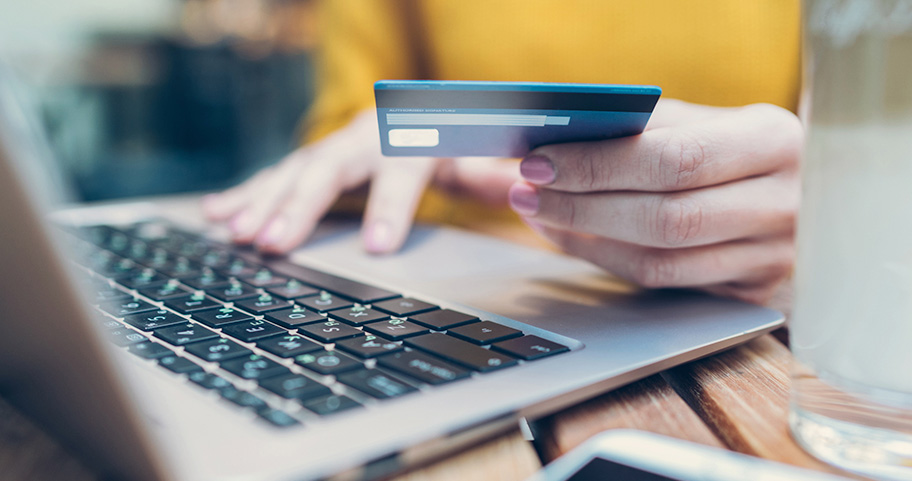 Most of us use debit and credit cards to make our everyday purchases. Cards can be a safer and more convenient alternative to carrying cash, but debit and credit cards aren't entirely fraud-proof. Criminals can steal your wallet, find your card numbers on the dark web through a data breach, or capture your card information at a compromised card reader.
Take these proactive steps to stay safe from debit and credit card fraud:

Inspect card readers: Before using an ATM, gas pump or store card reader, look for any signs of tampering, like mismatched parts, unusual attachments or glue. You can even wiggle the card reader. If it's loose, don't use it and report it to the business manager.


Use secure websites: When shopping online, make sure the website is secure and uses encryption. Look for "https://" in the URL to protect your card info.


Turn on transaction alerts:  These alerts signal both routine activities (a new statement, automatic bills paid) and not-so-routine activities (potential fraud, low balances).


Protect your personal info: Never share your card details with anyone over the phone or via email.


Beware of phishing: Scammers can impersonate your bank or other companies with emails or messages that ask for your debit or credit card details.


Use strong passwords: Protect your online accounts with hard-to-guess passwords, and enable multi-factor authentication on your accounts.


Keep your cards secure: Keep your physical debit and credit cards in a secure place, and report lost or stolen cards right away.


Use ATMs in secure locations: Whenever possible, use F&M Bank ATMs.


Temporarily suspend your debit card: If you're afraid you've misplaced your card, you can freeze it to secure your account until you've found it.


Cover the keypad: When typing your PIN at an ATM or a card reader, use your other hand to shield the keypad from view.


Check your bank statements and credit reports: Regularly review your transaction history and credit reports for suspicious activity.


Report Suspicious Activity: If you ever suspect any fraudulent activity or come across a potential scam, please contact us immediately or visit your nearest F&M Bank office. We're here to support you.
Your finances are already safer, just because you read this list! Awareness is the best fraud defense. Plus, F&M Bank invests in leading-edge security and offers IDProtect®, an identity theft monitoring & resolution service to help safeguard your data. Thank you for being a valued client and entrusting us with your financial well-being.